Technology Requirement
Any electronic device like mobile phones, tablets, laptops, and computers with a good internet connection.
Eligibility Requirements
This course is open for all who have a zeal to remain healthy and follow fasting quite often with the aim of detoxifying the body. The course will enable them understand how to not only shed extra weight but rejuvenate the body as well.
The concept of Intermittent fasting, different types of Intermittent Fasting its benefits and its side effects needs to be thoroughly understood before we adopt any fasting practice. The physiology behind fasting is important to incorporate the right nutrition and lifestyle during fasting.
When Intermittent fasting is followed without understanding the Prakriti or Phenotype, there are chances that an individual face some side effects. Hence it is advisable to know some common side effects of Intermittent Fasting so that one can alter or modify the meals and lifestyle accordingly.
The science of Ayurveda lays emphasis on understanding the concept of Tridosha which defines the three fundamental energies or principles that govern our body on the physical and emotional level. The three energies are Vata ,Pitta and Kapha,the dominance of which decides the Prakriti which is the basis of designing meals . A systemic guideline of Vedic principles and the ways to incorporate these principles in fasting period gives sustainable and long lasting results.
The concept of Prakriti analysis makes Ayurveda unique from all other medicinal systems. A thorough and complete questionnaire to understand Prakriti and a live assessment will help you understand how to analyze your Prakriti which is important to plan your meals when you are fasting.
Vedic science has its own guidelines and principles for fasting. Fasting should be done based on the Prakriti of an individual for better results and also to avoid some common side effects.
Ayurveda believes in managing jatharagni because a weak jatharagni or digestion is the precursor to most of the ailments. At the same time, Ayurveda advocates that one should follow fasting according to the Prakriti or Phenotype taking into account the digestion and metabolism. Fasting is also required to detoxify the body and enable the body to rejuvenate itself.
While Modern Nutrition does not specify any food groups that can be taken during fasting phase and allows most of the foods,Ayurveda lays stress on incorporating foods according to one's Prakriti.What makes Vedique intermittent fasting stand out shall be discussed in this chapter.
Certain guidelines and measures which should be considered while one is fasting to make fasting more effective and beneficial.
An active workshop to enable you design a fasting plan taking into consideration your Prakriti and other details to enrich your knowledge about the Fasting Concept.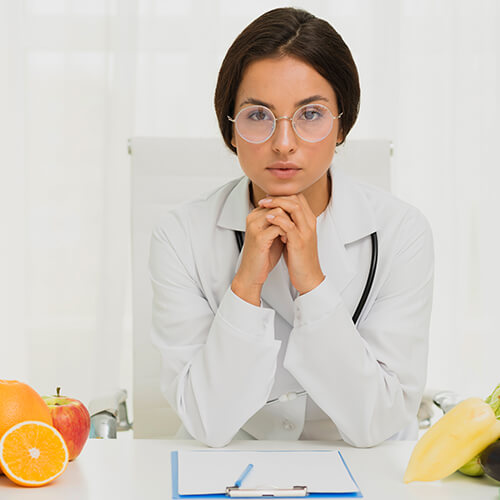 Doctor of Nutriwel Health India
Qualified and experienced BAMS Ayurveda Doctors with a rich experience of over 12 years in clinical practice. Experts in managing health conditions through natural plant based herbs and nutrition.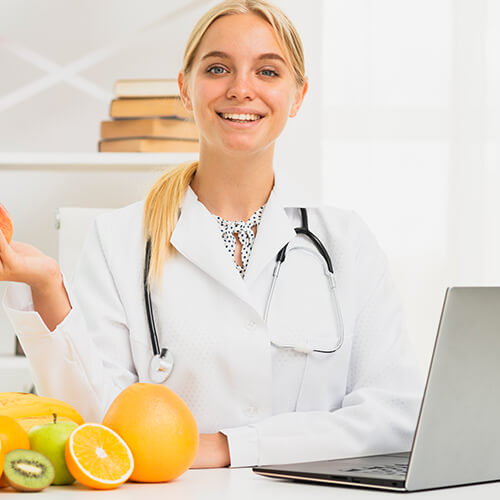 Nutritionist of Nutriwel Health India
Trainers are Post graduates in Food & Nutrition with a rich experience of over 10 years in clinical practice. Directly counseling the clients and delivering results for weight management and medical issues have helped them bring insights which are difficult to find in a single book.
Vedique Intermittent Fasting Course opens the doors to a range of career prospects such as:
Health Coach
Wellness Coach