Technology Requirement
Any electronic device like mobile phones, tablets, laptops, and computers with a good internet connection
Eligibility Requirements
This course is open for the medical professional, certified fitness or yoga trainers, nutritionist - B.Sc / M.Sc Food & Nutrition, or home science.
Course Structure
Live class hours are 31.5 hrs and 1 month internship based on the concept covered.
This chapter explains in brief the history and origin of our ancient Ayurveda. It enriches you with all the aspects of Ayurveda, its concepts, how it works, how natural it is and how it differs from modern medicine. Learning about Ayurveda is like learning about your own body and it functions.
The concept of Prakriti and Dosha makes Ayurveda unique from all other medicinal systems. This is the basis on which Ayurveda works and herbs are given. Each body type has a set of characteristics and possible health ailments if aggravated. It explains in detail the three prakritis and their combinations.
Ayurveda describes health as a balance of body, mind, social and spiritual well-being. In order to achieve this, Ayurveda prescribes certain codes of conduct and this is known as Sadvritta. The root 'Sad' means good and 'vritta' means regimen. Sadvrittas are applicable to people of all age groups, at all times and at all places.
Tridosha means Vata, Pitta and Kapha. In this chapter we learn about the characteristics and qualities of each prakriti. This also includes all the specific health ailments that can occur in aggravated form of any dosha.
The Sanskrit word Dinacharya is defined as "the daily routine", it helps to establish balance in one's constitution. It also regularizes a person's biological clock, aids digestion, absorption and assimilation and generates discipline. This chapter illustrates each and every detail of the regimen and the reasons behind it.
Nasya and Abhyanga are a kind of Panchakarma treatment for body cleansing used in Ayurvedic medicine. It is an age old technique and one must know its correct way of doing, materials used and which time of the day is best for it. These techniques do not require expensive products, in fact they can be done easily at home with basic stuff.
This chapter deals with all types of exercises, their benefits and disadvantages. This also takes into account who all should not perform some specific exercises. There are a lot of things to know about the advantages exercise has to offer especially in terms Ayurveda.
Ritucharya is the ancient Ayurvedic practice and consists of two words, "Ritu" which means season and "charya" which means Regimen or discipline. Ritucharya consists of lifestyle and ayurvedic diet routine to cope with the bodily and mental impacts caused by seasonal changes as recommended by Ayurveda.
Time of seven days in the end and commencement of the season is known as ritusandhi. It is a critical period in which the previous regimen should be discontinued gradually and that of the subsequent season should be adopted gradually. Seasons influence on body humour resulting in aggravation, accumulation and pacification.
This chapter illustrates the benefits, origin, principles used and effects on health of both the Modern Nutrition and Ayurvedic Nutrition. It is interesting and Important to know both sides of the world.
Ayurveda deals with all the health ailments according to the tridoshas. It provides basic knowledge and the way to deal with it in a natural way. These are all the very basic health conditions which the major part of the world is dealing with. Knowing a handy natural way to deal with them works great.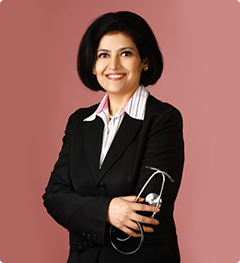 Dr Shikha Nehru Sharma
Dr Shikha Sharma, a TEDx speaker is a well-known name in the preventive healthcare sector is a medical doctor by training from Maulana Azad Medical College, New Delhi. She had a weekly column for 11 years in The National Newspaper, HT BRUNCH. She is the Ex-Board member - Delhi University Colleges. She regularly appears on television and is quoted by leading newspapers. She has delivered lectures to the students of top engineering and management colleges like IIT Bombay, IIT Rookie, IIT Jodhpur, IIT Patna, NDIM, IMI Delhi, etc.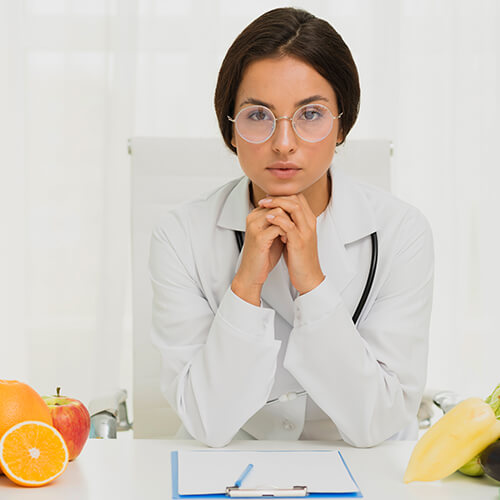 Doctor of Nutriwel Health India
Qualified and experienced BAMS Ayurveda Doctors with a rich experience of over 12 years in clinical practice. Experts in managing health conditions through natural plant based herbs and nutrition.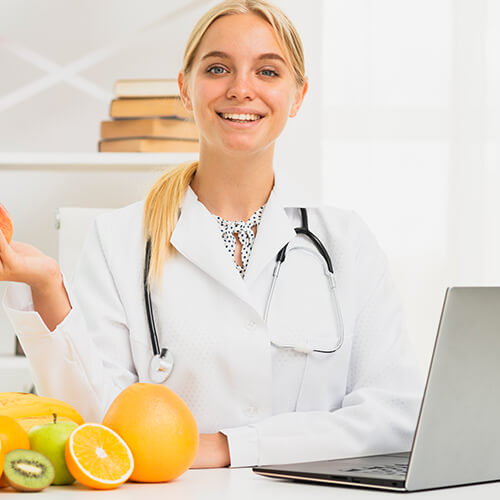 Nutritionist of Nutriwel Health India
Trainers are Post graduates in Food & Nutrition with a rich experience of over 10 years in clinical practice. Directly counseling the clients and delivering results for weight management and medical issues have helped them bring insights which are difficult to find in a single book.
Vedique Nutrition Professional Program opens the doors to a range of career prospects such as:
Vedique Nutrition consultant.
Wellness consultant
Diet Expert.
Health coach
Nutrition Expert
Nutrition Advisor in Yoga Studios
Holistic diet consultant
Nutrition advisor and wellness expert
Vedique nutrition will help to understand the science of connection between body type and food. It will help to apply and design nutrition requirements for a person based on our Ayurveda prospective and working holistically. It will also cover various lifestyle related issues which are very common nowadays and managing it with nutrition. Not only that it includes learning about a software which is beneficial for maintaining a patient's history.
This course has been designed based on our experience of successfully handling patients for weight and various lifestyle related issues for more than 22 years and sharing more than 2 lacs diet program every month so it is covering vedique nutrition-based learning in a practical way.
We understand the importance of time and expectation from the course so instead of designing a long duration course which might be boring because of non-relevant chapters included in it, we have designed this course which can help you understand and implement science of vedique nutrition in personal plus professional life in an efficient way.
Study material will be shared with you within 24-48 hours of registration. Also once you have completed your course, you will need to appear for a test online post that you will be given a hard copy of your certificate.
Vedique nutrition is accredited from CPD((United Kingdom) which is valid all over the world. CPD (Continuing Professional Development) is used to describe the commitment to lifelong learning, a skill that is invaluable to all people across every segment of society.