Technology Requirement
Any electronic device like mobile phones, tablets, laptops, and computers with a good internet connection.
Eligibility Requirements
This course is open for all who have a zeal to learn and help Cancer patients by understanding the correct nutrition for Cancer patients.It also will help you learn some healthy recipes along with techniques to provide emotional support to Cancer patients in their battle against Cancer.
While correct Nutrition is required for all individuals ,role of nutrition is more critical in cancer patients to help faster recovery.Apart from the role of nutrition in cancer, it is important to know the concept of Neutropenic diet and even the relationship between obesity and cancer.
It includes an overview and provides guidance on nutrients including proteins, fats, carbohydrates, water, vitamins, minerals, antioxidants which are beneficial for cancer patients.
Cancer treatment involves frequent chemotherapy and radiotherapy sessions and hence it is important to know the side effects of these treatment therapies with a list of symptoms so as to provide requisite support.
It is very critical to know the right nutrition to be taken for common health problems during the cancer treatment and afterwards and hence this module tries to enlighten you regarding the same.
How to incorporate the Rainbow colours into your Cancer-Fighting Meals along with the benefits of including different colors of food in the diet plan is what a cancer patient or his /her attendant must know for sure.
Promoting Liver Cleansing Foods , Blood purifying Foods in the diet and the list of food not to be incorporated in the meal plans along with a series of healthy recipes is included in this module.
It includes ways and methods to deal with the entire cancer journey through a list of supportive pranayama , yoga, meditation and spiritual healing.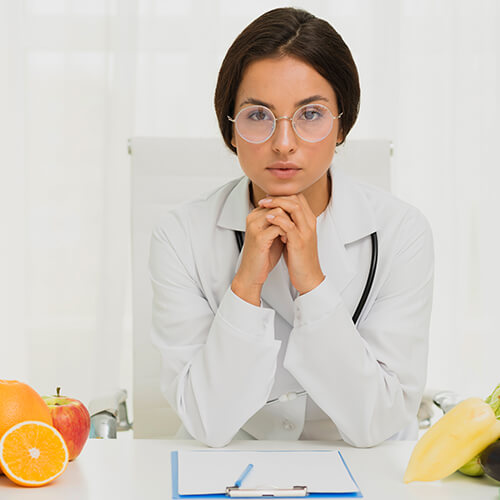 Doctor of Nutriwel Health India
Qualified and experienced BAMS Ayurveda Doctors with a rich experience of over 12 years in clinical practice. Experts in managing health conditions through natural plant based herbs and nutrition.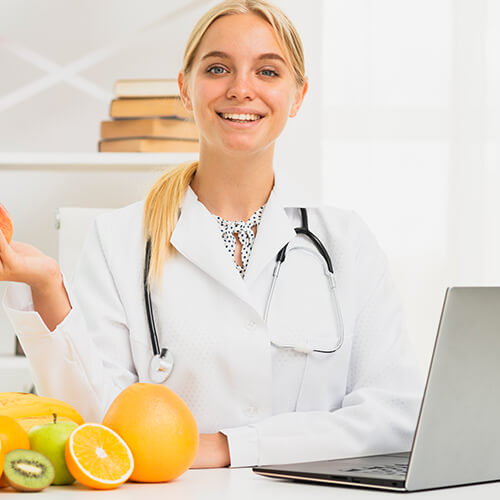 Nutritionist of Nutriwel Health India
Trainers are Post graduates in Food & Nutrition with a rich experience of over 10 years in clinical practice. Directly counseling the clients and delivering results for weight management and medical issues have helped them bring insights which are difficult to find in a single book.
Cancer Nutrition Course opens the doors to a range of career prospects such as:
Health Coach
Wellness Coach